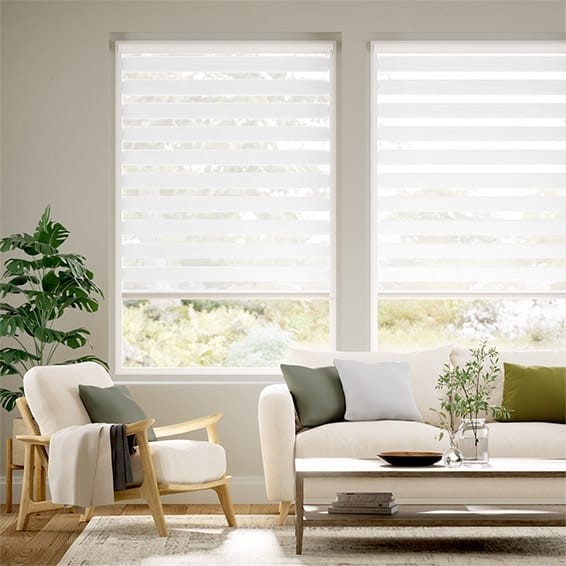 Zebra Double Layers Window Shades Blinds
---
Zebra Double Layers Window Shades Blinds
Introducing zebra blinds, the innovative window covering solution that seamlessly combines the functionality of roller shades and horizontal blinds. These blinds feature a unique design with alternating sheer and opaque fabric panels, allowing you to effortlessly control light and privacy in your space.
Zebra blinds offer a versatile and customizable window treatment option. When the sheer fabric panels overlap, they create a soft, diffused light effect while still providing a view of the outside. On the other hand, aligning the opaque panels ensures complete privacy and blocks out unwanted light.
Operating zebra blinds is a breeze with their convenient cord or chain system. You can easily raise or lower the blinds and adjust the fabric panels to achieve the desired level of light and privacy. With just a simple adjustment, you can transform the ambiance of any room.
Available in a wide range of colors, patterns, and fabric options, zebra blinds can effortlessly complement any interior decor style. Whether you have a modern, minimalist space or a traditional, cozy room, these blinds add a touch of elegance and functionality.
Zebra blinds are not only perfect for residential spaces but also ideal for commercial settings. They offer a sleek and contemporary look while providing practical benefits such as light control and privacy.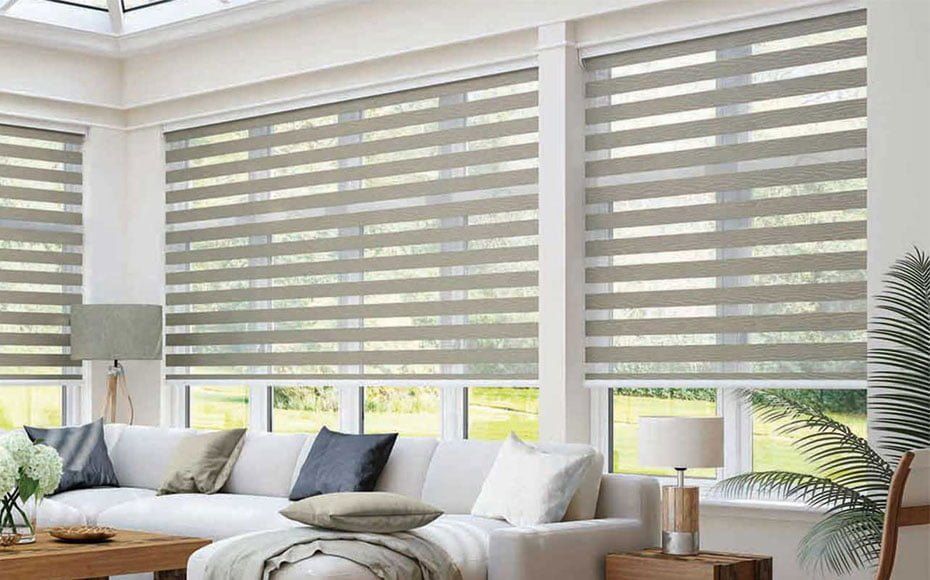 Advantages
*Versatility: 
Zebra blinds' fabrics come in a wide variety of colors, patterns, and textures, allowing you to choose a style that complements your interior decor. 
*Light control:
With zebra blinds, you have the flexibility to control the amount of natural light entering your space. By adjusting the position of the fabric panels, you can diffuse or block out sunlight, creating a comfortable and well-lit environment.
*Privacy:
Zebra blinds offer excellent privacy control. When the opaque fabric panels are aligned, they provide complete privacy, preventing prying eyes from seeing into your space.
*Energy efficiency:
Zebra blinds can help improve energy efficiency in your space. By controlling the amount of sunlight entering your room, they can reduce heat gain in the summer and heat loss in the winter, potentially lowering your energy bills.
*Easy maintenance:
Made with high-quality materials, zebra blinds are designed to be durable and long-lasting. They can withstand daily use and maintain their functionality and appearance for an extended period.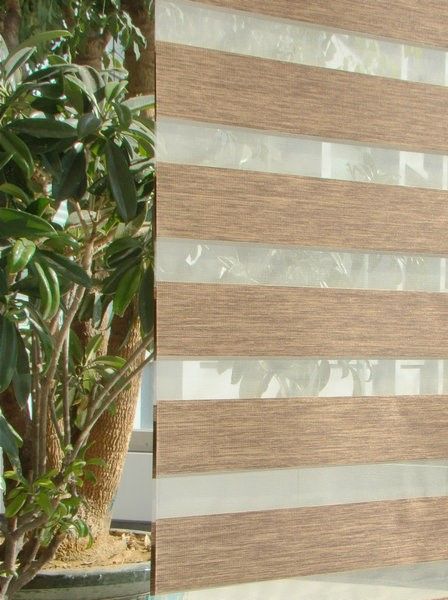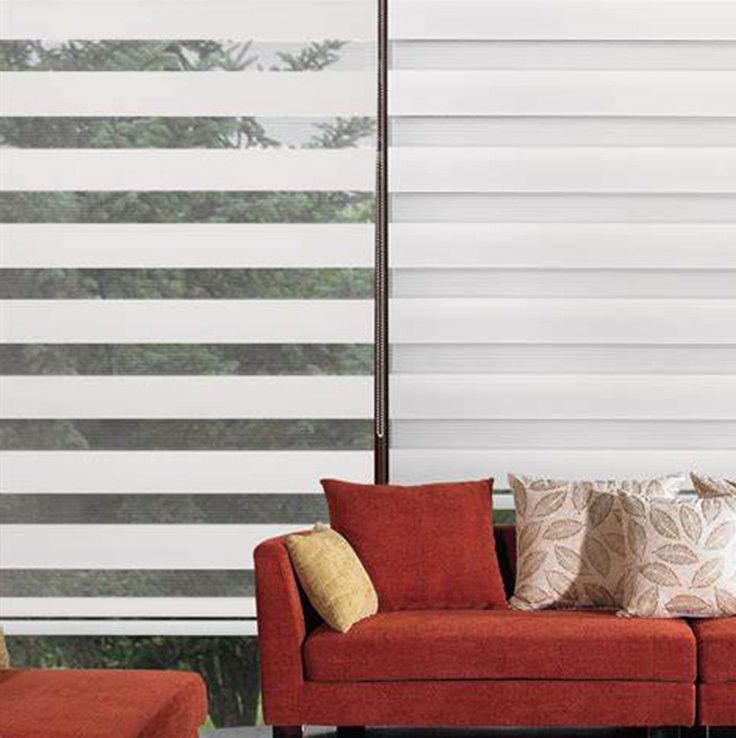 Dimout
Soft light and reduce usage of internal lighting.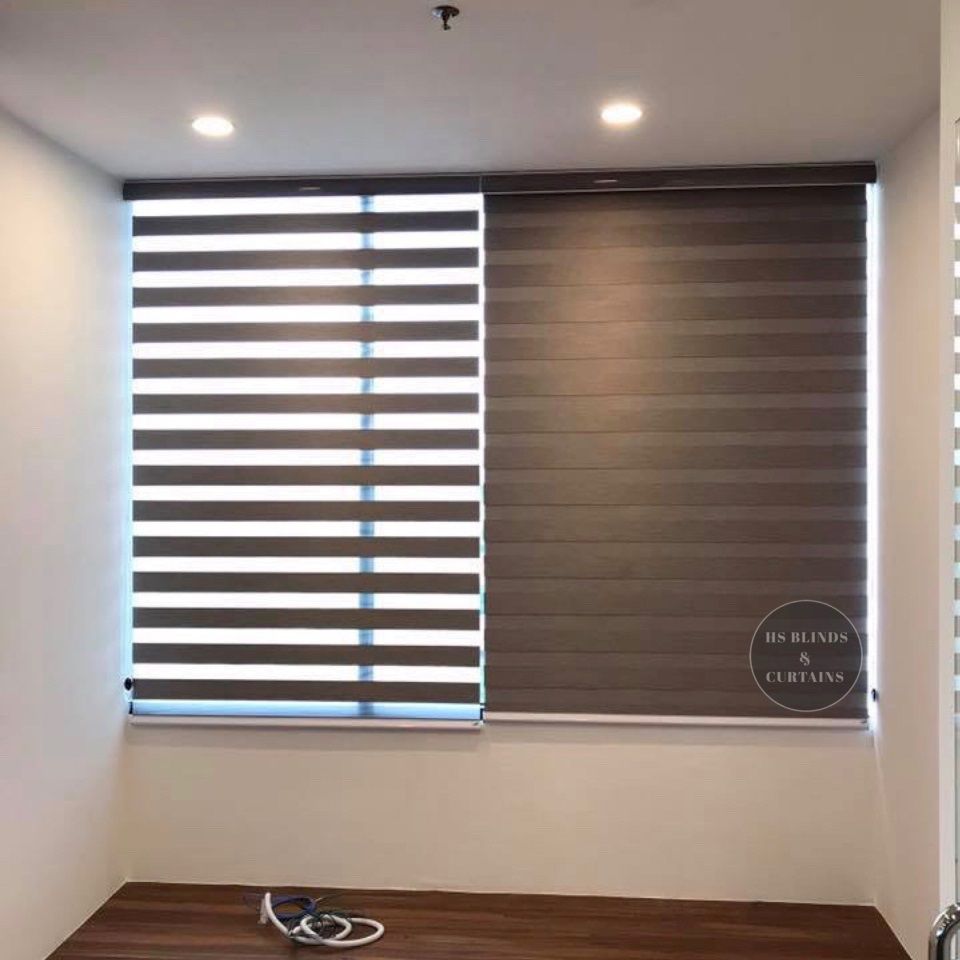 Blackout
Room Darkening, fantastic for bedroom.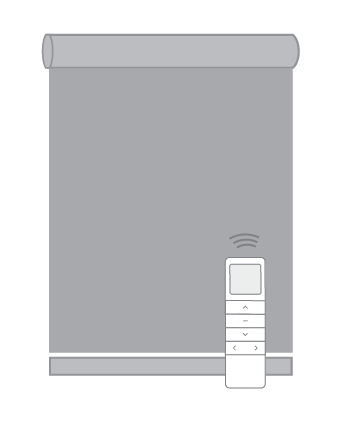 Motorized
Motorization allows control of blinds or shades with a touch of a button. Our motorization system can adjust all shades together or individual shades separately. Safest for children and pets. Available in Top-Down/ Bottom-Up.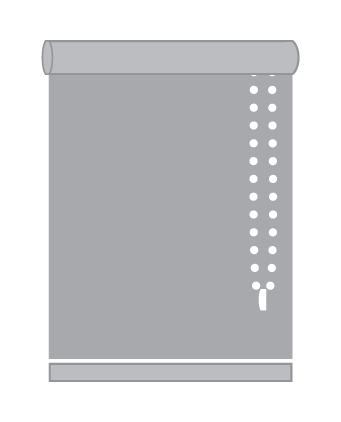 Continuous Ballchain Loop
Clutch-operated continuous cord loop works on the principle of a pulley, rotating a clutch to adjust the shade for ease and precision.

Inside Mounting Measurement
1 Measure the width from top, middle and bottom, choose the minimum.
2 Measure the height from left, middle and right, choose the maximum.
3 Deduct the width of 1 cm is your final size.
 4 Use meter as unit when ordering
Outside Mounting Measurement
1 Measure the width from top, middle and bottom, add 15cm.

2 Measure the height from left, middle and right, add 15cm.
3 Do not deduct the size of product。
 4 Use meter as unit when ordering

How to Install Shades and Blinds
1 Mark the position of bracklet.
2 Fix the bracklet
3 Fix the top rail in blacklet
4 lower the shades and try it.
Daily Care and Cleaning
*Surface cleaning: Use a vacuum cleaner or a soft cloth to wipe the surface of the honeycomb blinds, removing dust and dirt.
*Washing cleaning: For more stubborn stains, you can use a mild detergent and a damp cloth for cleaning. After cleaning, use a dry cloth to dry the honeycomb blinds.
*Compressed Air Can: Use it to blow out the dirties inside cells.